We are happy to announce the we remain open.
However, in order to ensure that we are working within current restrictions, and to protect the health of our staff and customers, we are putting some guidelines in place:
We accept drive-in and customer drop-offs for repair now, but will limit the number of customers at the door to 2 at any given time.
Please respect social distancing protocol.
Your bike can be collected and delivered to your door.
We appreciate that this will be essential for those who are shielding but still want their bike prepared for when this is over.
We can accept card payment over the telephone if you feel more comfortable with that.
Whilst we accept this can be restrictive, you will appreciate why we have taken these steps to allow us to continue to provide our services.
You can contact us by telephone on 01738 440444 or 07548 996491, or by email at steve.sandybloyservices@gmail.com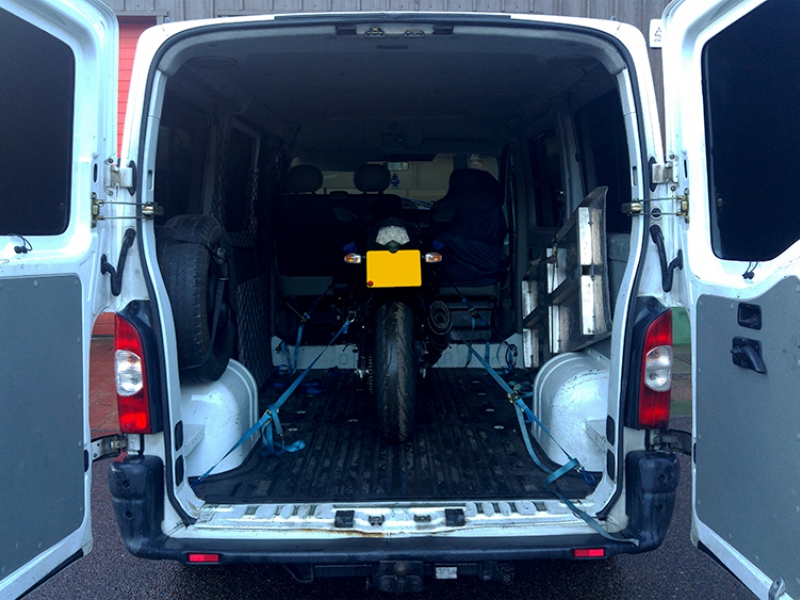 Here to make things easy for you with Free local Motorcycle Pick-up from your home and back again.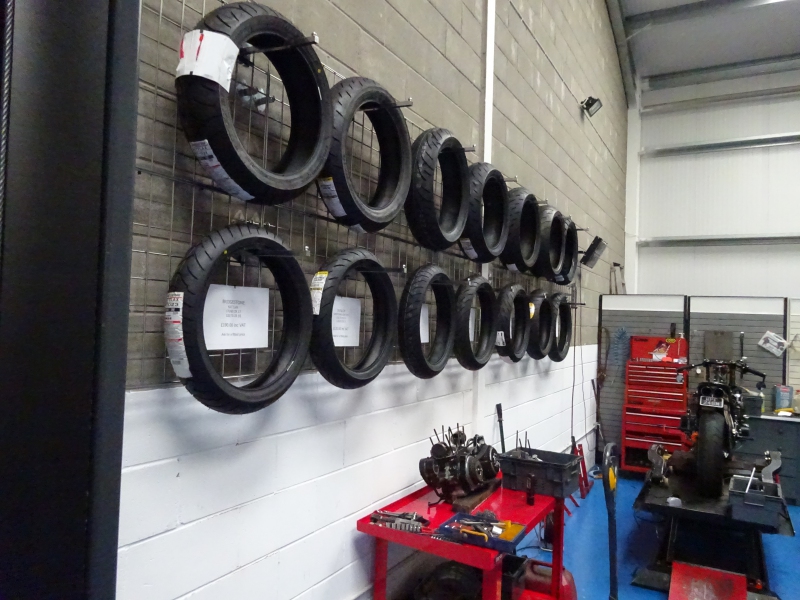 We are fully equipped and able to sort your tyres out in no time. Motorcycle Tyre Replacement and Fitting.
Winter is Coming. Now may be the time for a pre-winter service or that rebuild you have been meaning to do.
Motorcycle Servicing in Scotland
At Sandy Bloy Motorcycle Service Centre, we go that extra mile to ensure the quality of your bike and your safety on the road. We offer a full motorcycle service all year round, and even offer a local pick-up service to make things easier for you.
Here for you & your bike
We are passionate about bikes, and will look after your bike like it is our own. We know how life can get in the way. Speak to us, we will do all we can to ensure your bike is in great condition to ride any time you need it.
Philip Wilson

Faultless Service. Phoned Sandy Bloy while offshore about a Royal Enfield Continental GT, after a brief chat the deal was done and wheels put in motion to have the bike ready for me to collect when I got home. Went to collect the bike and it was exactly if not better to what was described and prepared to a high standard.

James Blake

Very helpful guys. I had a split air valve on my CBR and was planning a day out with The Mrs which I thought was not going to happen but they were great and had it fixed and ready to go in 30 mins without an appointment highly recommend. Thanks Guys

William McShane

I have just moved to Perth for work, so I put my BMW R1200GS in for service and MOT and got it back with a MOT but know the bike rides like new. I got some advice from Sandy Bloys and I will be going back if anything goes wrong with the bike in the future I am very happy with the service.

David Griffiths

I started getting my Kawasaki serviced at Sandy Bloy after Perth Motorcycles shut down. Their work has been excellent and they have always been really helpful. Recently my electric cooling fan burned out after getting jammed by a stone. The factory part was on back-order and was a ridiculous price. Steven managed to get a second-hand fan and the whole job including fitting cost about £100 less than the price of the new part. Great service!

Read More Reviews (Facebook)
Reserve Your Motorcycle Service Now
If you would like to ask a question or have a query about your motorcycle service or pick-up with us then get in touch now.
Contact Us Now
Our Location
---
We are based in Perth just off the Inveralmond Roundabout.
Contact Us
We are very happy to help and it's best to talk. Get in touch.
Address
Unit 13, Bertha Park View. Inveralmond Industrial Estate. Perth.
PH1 3JE